This episode is about the object multiverse. The objects align to go and stop a black hole vortex that can suck up the whole object multiverse.
Characters
Edit
Magic Hat(eliminated)
Pizza
Calculator
Bomby
MePhone 4
Firey
Needle
Highlighter
Broadcast Info
Edit
This episode has the shortest length(1 minute long).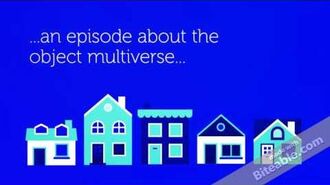 Elimination
Edit
Magic Hat was eliminated with 3 dislikes.

Thingy War - 13 - "MultiVerse Madness"